THE DOCTORS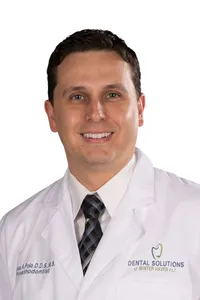 Carlos A. Polo, D.D.S., M.S.
Prosthodontist

Dr. Polo was born and raised in Guatemala City, Guatemala. He was originally trained at University Francisco Marroquin School of Dentistry in Guatemala City, where he received his Bachelor in Science and Doctor of Dental Surgery (D.D.S.) degree with Cum Laude Honors in 2003. He moved to the United States in 2004 and completed an additional three and a half years of Residency in Advanced Prosthodontics at the University of Alabama at Birmingham (UAB) School of Dentistry, and the Department of Veteran Affairs Medical Center, in Birmingham, Alabama. At that time Dr. Polo also obtained his Master of Science Degree in Clinical Dentistry in 2007.
Dr. Polo was part-time faculty at UAB School of Dentistry in the Comprehensive Care Department from 2005 to 2007, teaching in the fixed and removable prosthodontics department as clinical instructor for freshman and senior undergraduate dental students. He enjoyed giving time and effort back to an institution that has been so personally influential to him.
In 2008 Dr. Polo moved to Winter Haven, Florida and joined Dr. Robert M. Atkins at his practice, were he worked for several years as an associate. In December 2010 he took over the practice with his partner Dr. Jose Cruz and started Dental Solutions of Winter Haven, P.L.C. Their vision was to create a dental practice that would benefit the community and the patients.
Dr. Polo has been an active member of the American Dental Association and the American College of Prosthodontists since June 2004 and is an active member of the West Coast District Dental Association, Florida Dental Association and Polk County Dental Association since 2008.
Dr. Polo's professional interests in dentistry include blending technology with patient care and comfort. He is excited to offer comprehensive dental treatment to the Polk County area, striving to change the lives of his patients through improved oral health and rehabilitation. His prosthodontic training focuses on but is not limited to: full mouth reconstruction, crowns and bridges, implant dentistry, veneers and ceramic cosmetic dentistry, complete and partial dentures, removable and fixed implant restorations, inlays and onlays, tooth whitening and overall family general dentistry.
Dr. Polo and his wife, Maria enjoy a personal life in the Winter Haven area with their three beautiful children and friends. They are actively involved in the community as well.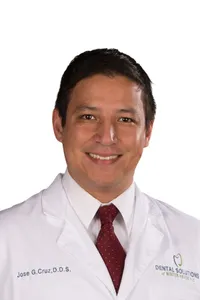 Jose G. Cruz, D. D.S.
Dr. Cruz is a general dentist who graduated in the top 1% of his class from the Universidad Evangelica de El Salvador. He then graduated with honors from the University of California, San Francisco School of Dentistry where he obtained his Doctor of Dental Surgery Degree in 2007.
Dr. Cruz holds active membership in numerous professional associations including:
Polk County Dental Association (President 2015-2016)
Florida Dental Association
West Coast Dental Association
American Dental association
International Dental Implant Association
American Academy of Facial Esthetics
American Academy of Dental Sleep Medicine
He stays up-to-date with the most current concepts of the practice of dentistry, with particular emphasis on esthetics, endodontics and implant restoration. Currently he is receiving continuing education on Sleep Apnea and how it affects the oral cavity and the overall health of his patients.
Dr. Cruz does all procedures with the comfort of the patient in mind. He strives to create the best, pain free experience for his patients from the initial pain free injection to the final esthetic result.
Dr. Cruz resides in Winter Haven and has been serving the patients in Central Florida since 2007. He has two gorgeous daughters who are in 1st and 2nd grade. He also has a puppy named Foofy. During his spare time, he enjoys spending time with his family and friends, traveling, working out, coaching and watching soccer.