Posts for: May, 2017
By ental Solutions of Winter Haven
May 26, 2017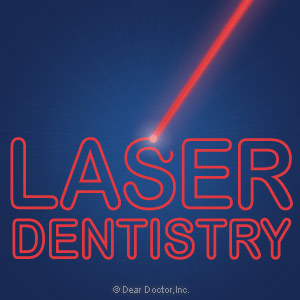 Lasers have transformed our everyday lives, especially in healthcare. These intense beams of light of a single wavelength have revolutionized all manner of diagnostics and treatments, from general surgery to cosmetic therapy.
Dentistry has also been influenced by the laser revolution. Here are just a few of the areas where they're growing in use and popularity.
Early disease detection. Laser instruments can take advantage of "fluorescence," the tendency of bacteria to "glow" when exposed to certain wavelengths of light. This is proving more effective in detecting early tooth decay in pits and fissures (very tiny areas in a tooth's biting surface) than traditional needle-like probing instruments called dental explorers. Newer lasers can now detect the same fluorescent qualities in soft tissues, which may reduce the detection time for oral cancer and make the difference between life and death.
Dental caries treatment. Lasers have become an alternative to the dental drill in treating teeth with dental caries (decay). Although with larger cavities lasers are somewhat slower than the conventional drill, they truly shine when it comes to early enamel caries and small cavities because they can be quite precise in the amount of tooth structure they remove. This feature allows them to be less invasive than a dental drill.
Periodontal treatment. Periodontal (gum) disease is an infection caused mainly by bacterial plaque and calculus (hardened plaque deposits) that have adhered to tooth surfaces. Lasers are emerging as an alternative to conventional periodontal (gum) surgery to treat voids or spaces below the gum line called periodontal pockets that have formed because of gum tissue detachment as supporting bone is lost. With their ability to target and destroy infected tissue without damaging nearby healthy tissue, lasers can achieve similar outcomes as traditional techniques but with less tissue damage and discomfort to patients afterward.
Research and development into laser technology continues to perfect these and other applications that promise to make dental procedures less invasive and more comfortable for patients.
If you would like more information on the use of lasers in dentistry, please contact us or schedule an appointment for a consultation.
By ental Solutions of Winter Haven
May 11, 2017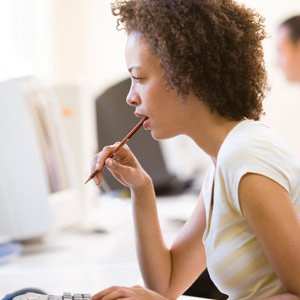 While tooth decay and periodontal (gum) disease destroy more teeth than any other causes, both of these diseases are largely preventable with proper oral hygiene and dental treatment. It's more than possible, then, to enjoy a lifetime of healthy, disease-free teeth.
But even with healthy teeth, the effects of aging will cause tooth wear over time. And although we can't prevent the aging process from occurring altogether, there are steps we can take not to accelerate the process.
Most tissues, including bone and teeth, have a growth cycle in which older cells are broken down (known as catabolism), removed and replaced by newer cells (anabolism). As we develop during childhood, the growth phase exceeds breakdown; when we reach adulthood, the two phases come into equilibrium. But as we age, breakdown will gradually overtake growth. This aging effect results in, among other outcomes, tooth wear.
"Normal" wear appears to be greatest — and most visible — along the biting surfaces of the teeth. The forces generated when we bite or chew causes enamel to erode over time. Unfortunately, you can accelerate this process through bad oral habits: clenching or grinding teeth, often times at night while you sleep, as well as habitually chewing on hard objects like nails or pencils.
Normal forces generated when we bite or chew are actually beneficial for dental health — they help stimulate bone growth. But when they exceed their normal range as when we clench or grind our teeth, they can increase tooth wear and cause other problems such as diminished function or changes in appearance, such as a shortened facial height.
To slow the rate of wear, it's important to modify any behaviors that may be contributing to it. In many cases an occlusal night guard worn while you sleep helps prevent teeth clenching. You may also need assistance with stress management, a major trigger for these kinds of habits, through biofeedback therapy or counseling.
If you've already encountered excessive wear, bonding techniques using colored composite resin, veneers or crowns that attach directly to the teeth can restore lost function and rejuvenate the appearance and color of your teeth. We can perform a "smile analysis" to determine if one of these techniques is right for you to help you regain a more youthful and attractive smile.
If you would like more information on aging and tooth wear, please contact us or schedule an appointment for a consultation. You can also learn more about this topic by reading the Dear Doctor magazine article "How and Why Teeth Wear."