Posts for: April, 2017
By ental Solutions of Winter Haven
April 26, 2017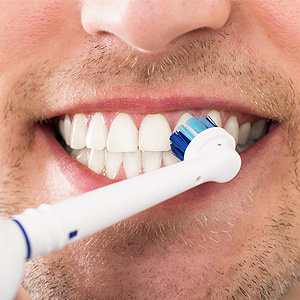 Dental implants are widely considered the most durable tooth replacement option, thanks in part to how they attach to the jaw. But durable doesn't mean indestructible — you must take care of them.
Implants have a unique relationship to the jawbone compared to other restorations. We imbed a slender titanium post into the bone as a substitute for a natural tooth root. Because bone has a special affinity with the metal, it grows to and adheres to the implant to create a secure anchor. This unique attachment gives implants quite an advantage over other restorations.
It isn't superior, however, to the natural attachment of real teeth, especially in one respect: it can't match a natural attachment's infection-fighting ability. A connective tissue attachment made up of collagen fibers are attached to the tooth root protecting the underlying bone. An elastic gum tissue called the periodontal ligament lies between the tooth root and the bone and attaches to both with tiny collagen fibers. These attachments create a network of blood vessels that supply nutrients and infection-fighting agents to the bone and surrounding gum tissue.
Implants don't have this connective tissue or ligament attachment or its benefits. Of course, the implants are made of inorganic material that can't be damaged by bacterial infection. However, the gums and bone that surround them are: and because these natural tissues don't have these same biologic barriers to infection and perhaps access to the same degree of antibodies as those around natural teeth, an infection known as peri-implantitis specific to implants can develop and progress.
It's therefore just as important for you to continue brushing and flossing to remove bacterial plaque that causes infection to protect the gums and bone around your implants. You should also keep up regular office cleanings and checkups. In fact, we take special care with implants when cleaning them by using instruments that won't scratch their highly polished surfaces. Such a scratch, even a microscopic one, could attract and harbor bacteria.
There's no doubt dental implants are an excellent long-term solution for restoring your smile and mouth function. You can help extend that longevity by caring for them just as if they're your natural teeth.
If you would like more information on caring for dental implants, please contact us or schedule an appointment for a consultation. You can also learn more about this topic by reading the Dear Doctor magazine article "Dental Implant Maintenance."
By ental Solutions of Winter Haven
April 11, 2017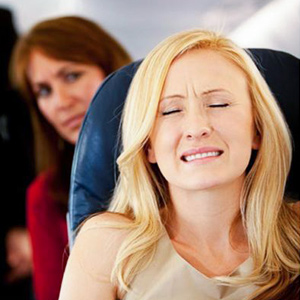 Among the "to-do" items on your pre-dive checklist like "Pack wetsuit" or "Fill scuba tanks," be sure to add one other: "Check my dental health status."
While that may seem like an odd concern, the changes in atmospheric pressure you encounter while diving (or flying, for that matter) could amplify oral sensitivity and intensify pain if you have pre-existing teeth or jaw problems.
The reason for this is the effect of basic physics on the body. All anatomical structures, including organs, bones and muscles, equalize external pressures the body encounters. We don't notice this at normal atmospheric pressure, but when we encounter an extreme — either lower pressure during air flight or higher pressure during a scuba dive — we may feel the effects of the pressure on any structure with a rigid-walled surface filled with either air or fluid. These structures can't equalize the pressure as fast as other areas, resulting in pain or discomfort. This is known medically as "barotrauma," or more commonly as a "squeeze."
One structure in particular could have an effect on your upper teeth and jaws: the sinus cavities of the skull, particularly the maxillary sinuses just below the eyes. Their lower walls are right next to the back teeth of the upper jaw and, more importantly, share the same nerve pathways. It's quite possible, then, for pain from one area to be felt in the other, commonly known as "referred pain." A toothache could then be felt in the sinus region, and vice-versa.
During a squeeze, then, pain levels from existing problems in the teeth and jaws that were previously tolerable (or even unnoticed) may well become amplified as the pressure from the sinus cavity impinges upon the jaw. That dull toothache you've been having may suddenly become excruciating at 30,000 feet — or 30 meters under the surface.
That's why it's important to see us if you've experienced any signs of tooth decay, gum disease or TMD, including pain, before your next dive or air flight. And, if you encounter any significant pain while flying or diving, be sure you consult with us as soon as possible when you return. Taking action now could help you avoid a miserable, and potentially dangerous, flying or diving experience in the future.
If you would like more information on pressure changes and dental health, please contact us or schedule an appointment for a consultation. You can also learn more about this topic by reading the Dear Doctor magazine article "Pressure Changes can Cause Tooth and Sinus Pain."