Posts for: December, 2016
By ental Solutions of Winter Haven
December 19, 2016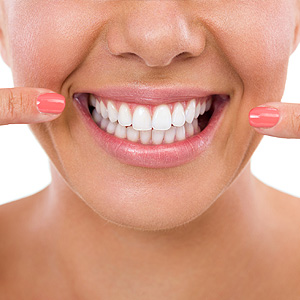 You might see your teeth and gums as separate parts of your mouth. But we dentists see them as a unified biological system, each of them contributing to your mouth's various functions: eating, speaking and, of course, smiling.
The teeth-gum-mouth relationship is also a factor when things aren't going well. Tooth decay, for example, doesn't suddenly appear — conditions have to be present in the mouth to cause it. The same can be said for periodontal (gum) disease or bite problems.
So the best approach in dental care is to consider the whole — to first learn all we can about your mouth. We need to understand not only your current problems but also your health history and the unique features of your mouth. With this deeper understanding we can formulate a long-term plan that addresses all your individual needs.
We specifically want to identify your individual oral health risks, from your genetic makeup to any past problems with dental disease or the bite. We then want to assess your current state of health: do you have any presence of dental disease? Is any past dental work failing or in need of updating? Are there any biomechanical issues with the bite or bone loss that need to be addressed?
With this more complete picture, we can then prioritize your care and treatment. Some things like gum disease require immediate attention. Other areas such as bite problems or cosmetic issues may require planning and time to fully address. Our aim, though, is to eventually bring you to as high a level of health as your individual situation will permit.
Once we've achieved an acceptable level of health, our aim is to then maintain that level. This includes monitoring for changes in your oral health and intervening when necessary.
As you can see, establishing a care strategy is only the beginning — and care will always be ongoing. In fact, we'll need to modify your care as new issues arise or you experience the effects of aging. Our end goal, however, always remains the same — to help you achieve and keep the most healthy and attractive mouth possible.
If you would like more information on getting the most from your dental care, please contact us or schedule an appointment for a consultation. You can also learn more about this topic by reading the Dear Doctor magazine article "Successful Dental Treatment: Getting the Best Possible Results."
By ental Solutions of Winter Haven
December 11, 2016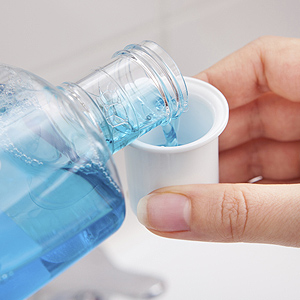 As a regular part of your daily hygiene you may be using a mouthrinse — or "mouthwash" — mainly to keep your mouth feeling fresh and clean. Some mouthrinses, though, do more than give you fresher breath.
While there are countless mouthrinses available, we can place all of them into two broad categories: cosmetic and therapeutic. The first refresh your mouth and breath, usually with a mentholated or minty taste and smell that masks unpleasant odors. How well they work is mainly subjective: if you feel better after using them, they've done their job.
Therapeutic rinses have a different role, intended to improve oral health in some way. We can divide these into anti-cariogenic (decay prevention) or anti-bacterial rinses. You can find fluoride-based anti-cariogenic rinses over-the-counter in retail or drug stores, usually containing about .05% sodium fluoride per volume. Numerous studies have shown these rinses highly effective in preventing tooth decay when used with daily brushing and flossing.
Likewise, over-the-counter antibacterial rinses have proven somewhat effective in reducing bacteria that leads to dental disease. Formulated usually with triclosan, sanguinaria extract, zinc or essential oils, they can also help reduce the incidence of gingivitis (inflammation of the gums), but only if used in conjunction with brushing and flossing.
Perhaps, though, the most widely studied and substantiated therapeutic mouthrinse is chlorhexidine, a prescription-only rinse. Chlorhexidine inhibits the formation of bacterial plaque on tooth surfaces, the main trigger for both tooth decay and periodontal (gum) disease. It's often used as a post-surgery rinse when brushing and flossing may not be possible, but dentists will often prescribe it for patients who have a high propensity for dental disease.
Using a mouthrinse depends on your current oral health and personal preferences. Therapeutically, most people gain some added tooth strength protection from using a fluoride rinse in their daily hygiene. If fresh breath and the way your mouth feels are important to you, you should consider such a rinse that also has a pleasant taste and effect for you. We can further discuss with you whether a different type of rinse, or a prescription-strength formula, might be best for your particular needs.
If you would like more information on mouthrinses, please contact us or schedule an appointment for a consultation. You can also learn more about this topic by reading the Dear Doctor magazine article "Mouthrinses."