Posts for: September, 2015
By Dental Solutions of Winter Haven
September 23, 2015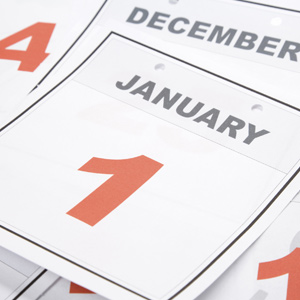 In the winter months, when the daylight hours grow few, we celebrate the season with holiday lights and good cheer. This season of hope and renewal also gives us a chance to think about the future — to take stock of where we've been, and even plan for some changes in the new year.
Deciding to improve your overall health is one great way to start off the year. Of course, we know many resolutions that begin with crash diets and extreme fitness programs won't be kept up for very long. But if there were one permanent change you could make, which would both enhance your appearance and improve your health… would you do it? If you are missing teeth — or if you're wearing dentures that aren't working the way you'd like — then perhaps we can offer a suggestion: Consider dental implants.
Besides being an obvious blemish on your appearance, missing teeth also create problems you can't see. For one, it's harder to eat a proper, balanced diet if you have trouble chewing certain foods, potentially leading to serious nutritional problems. For another, when teeth are lost, the bone in your jaw that used to surround them begins to deteriorate. This can cause you to have a prematurely aged look, and make you appear unhappy even when you're not.
Unfortunately, dentures don't solve these problems — in fact, they tend to compound them. Many denture wearers report they have problems eating; some even say they eat better without dentures. And dentures don't stop bone loss; in many cases, especially when they don't fit correctly, they actually accelerate it.
But there's really no reason you have to get by with missing teeth. Since they were introduced some three decades ago, dental implants have offered people a better way to replace lost teeth. With implants, you can eat your favorite foods again, smile with complete assurance, and stop worrying about dentures that may fit poorly or slip out at the wrong times.
Fixed solidly in your jaw in a minor surgical procedure, dental implants function just like your natural teeth. Their natural look and "feel" makes it easy to forget they aren't the teeth you were born with. Best of all, they can last the rest of your life… unlike bridges or dentures. Because they offer a permanent solution, implants can be quite cost-effective in the long run. But the way they can restore your confidence and make you feel good about yourself isn't something you can put a price on.
So if you have ever thought about making a New Year's resolution that will really improve your health and well-being — consider dental implants. Just call our office to schedule a consultation. You can learn more in Dear Doctor magazine's in-depth guide, "Dental Implants."
By Dental Solutions of Winter Haven
September 08, 2015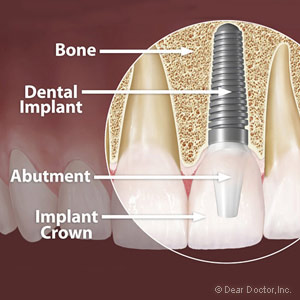 You're considering dental implants and you've done your homework: you know they're considered the best tooth replacements available prized for durability and life-likeness. But you do have one concern — you have a metal allergy and you're not sure how your body will react to the implant's titanium and other trace metals.
An allergy is the body's defensive response against any substance (living or non-living) perceived as a threat. Allergic reactions can range from a mild rash to rare instances of death due to multiple organ system shutdowns.
A person can become allergic to anything, including metals. An estimated 17% of women and 3% of men are allergic to nickel, while 1-3% of the general population to cobalt and chromium. While most allergic reactions occur in contact with consumer products (like jewelry) or metal-based manufacturing, some occur with metal medical devices or prosthetics, including certain cardiac stents and hip or knee replacements.
There are also rare cases of swelling or rashes in reaction to metal fillings, commonly known as dental amalgam. A mix of metals — mainly mercury with traces of silver, copper and tin — dental amalgam has been used for decades with the vast majority of patients experiencing no reactions. Further, amalgam has steadily declined in use in recent years as tooth-colored composite resins have become more popular.
Which brings us to dental implants: the vast majority are made of titanium alloy. Titanium is preferred in implants not only because it's biocompatible (it "gets along" well with the body's immune system), but also because it's osteophilic, having an affinity with living bone tissue that encourages bone growth around and attached to the titanium. Both of these qualities make titanium a rare trigger for allergies even for people with a known metal allergy.
Still, implant allergic reactions do occur, although in only 0.6% of all cases, or six out of a thousand patients. The best course, then, is to let us know about any metal allergies you may have (or other systemic conditions, for that matter) during our initial consultation for implants. Along with that and other information, we'll be better able to advise you on whether implants are right for you.
If you would like more information on the effects of metal allergies on dental implants, please contact us or schedule an appointment for a consultation. You can also learn more about this topic by reading the Dear Doctor magazine article "Metal Allergies to Dental Implants."