Posts for: July, 2015
By Dental Solutions of Winter Haven
July 17, 2015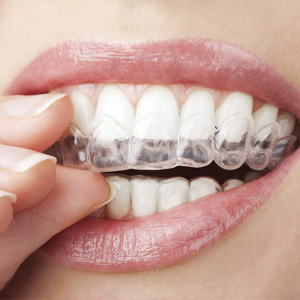 For decades, traditional braces were the only orthodontic choice for moving misaligned teeth. Although they're quite effective, they can cause discomfort and, for teens especially, embarrassment due to their noticeable metallic appearance.
In recent years, though, technology has produced an alternative to braces that's proven effective for many types of patients. Besides being less cumbersome and disruptive to everyday life than braces, clear aligners have another advantage that appeals to teens — they're much less visible.
Introduced in the late 1990s, clear aligners are a system of individual trays made of nearly invisible polyurethane plastic worn over the upper teeth. The trays are computer-generated based on the patient's individual mouth structure captured in photographs and x-rays. Each tray in the sequence is incrementally smaller in size; the patient begins wearing the first aligner in the series for about two weeks, 20 to 22 hours a day. They then switch to the next tray in the series for about the same amount of time, and continue in this fashion until they've worn each aligner in the series.
Besides their improvement in appearance, aligners also have another advantage: unlike traditional braces, aligners can be removed from the mouth for eating or on a limited basis for rare important social occasions. Brushing and flossing are also much easier with aligners, which don't pose the same access problems as traditional braces.
Clear aligners were once only effective with select types of orthodontic patients, which didn't always include teens. Over the last decade, however, significant changes to design and additional implements have widened their application to more patients, especially teens. For example, we can now add tiny "power ridges" to the aligner design that give greater precision over desired tooth movement to create a more controlled and efficient force on the teeth. More recent aligners are also being produced with a thinner, more comfortable material.
A thorough orthodontic exam will tell whether your teen is a good candidate for clear aligners. If so, they'll benefit from a more comfortable and less embarrassing experience while gaining a new smile for life.
If you would like more information on clear aligners, please contact us or schedule an appointment for a consultation. You can also learn more about this topic by reading the Dear Doctor magazine article "Clear Aligners for Teens."
By Dental Solutions of Winter Haven
July 02, 2015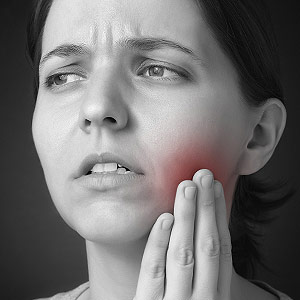 As with the rest of the body, tooth pain is an indication that something's wrong. While the exact cause requires a dental exam, the location, quality and duration of the pain could narrow the possibilities. With that in mind, here are 3 types of tooth pain and what it might be telling you.
Sensitivity. Pain or discomfort when you eat or drink cold foods or bite down could mean you have a small area of decay in the tooth, a loose filling or an exposed root surface from gum recession. Dental work to repair a decayed tooth or filling could alleviate the pain; in the case of gum recession, you may need to reduce overaggressive brushing or seek treatment for periodontal (gum) disease, the two main causes of the condition.
Dull or lingering pain. A dull ache in the rear sinus area could indicate a problem with a back tooth — they share the same nerve pathways as the sinuses, so you may be feeling referred pain. In the case of lingering pain after eating or drinking something hot or cold, there may be decay within the inner pulp chamber of the tooth that's damaging or even killing the nerve tissue. If so, a root canal treatment might be in order.
Sharp pain. That sudden, excruciating pain when you bite down could mean you're experiencing advanced decay, a loose filling or possibly a cracked tooth. If the pain seems to radiate from the gums — and they're swollen and sensitive — you may have developed an abscess brought on by periodontal (gum) disease. In all these cases, appropriate dental treatment like decay removal and filling, root canal treatment or plaque removal may be necessary, depending on the cause and extent of the problem.
Regardless of what kind of pain you're feeling, you should see us as soon as possible — in many situations waiting will only make the problem worse. The sooner we discover the cause, the sooner we can begin the right treatment to solve the issue and alleviate your pain.
If you would like more information on the causes and treatment of tooth pain, please contact us or schedule an appointment for a consultation. You can also learn more about this topic by reading the Dear Doctor magazine article "Tooth Pain? Don't Wait!"