Posts for: May, 2015
By Dental Solutions of Winter Haven
May 18, 2015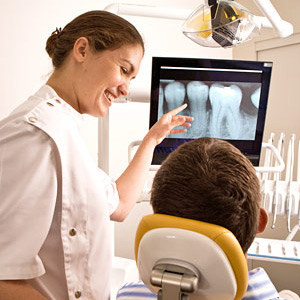 X-rays are an important diagnostic tool in dentistry because of their ability to penetrate and pass through body tissues. Because they penetrate at different speeds depending on tissue density (shorter and thus darker on exposed film for soft tissues, longer and lighter for hard tissues like bone or teeth), we're able to detect decay which appear as dark areas on x-ray film.
Without x-rays, the early detection and diagnosis of dental problems would be quite difficult. But despite its obvious benefits, it's still a form of released energy that exposes patients to a certain amount of radiation. Since the potential health risk from radiation depends on the amount released (the dosage) and for how long and often a person is exposed, we must determine if the dosage and frequency from dental x-rays is a cause for concern.
It's a common misconception to view any radiation exposure as dangerous. The truth is, however, we're all exposed daily to radiation from the natural environment — about 2 to 4.5 millisieverts (the dosage measurement for radiation exposure) a year, or about 10 microsieverts (one-thousandth of a millisievert) every day.
In comparison, radiation exposure from routine dental x-rays is a fraction of this if measured over time. A set of four bitewing images of the back teeth produces 4 microsieverts of radiation, less than half the average daily exposure. One of the most comprehensive x-ray sets, a full mouth series of 18-20 images using "D" speed film, results in an exposure of 85 microsieverts, equaling about a week of normal radiation exposure.
These thoroughly researched rates help demonstrate that regular dental x-rays are relatively safe. What's more, x-ray technology has continued to advance since first used in the mid-20th Century. With innovations in film and digital processing, today's equipment produces only 80% of the radiation exposure of earlier machines. In effect, we've increased our capabilities to more accurately detect and diagnose issues through x-rays, while lowering the amount of radiation exposure.
Of course, a person's annual exposure rate may differ from others. If you have concerns for yourself or your family about x-ray radiation exposure, please feel free to discuss this with us. Our primary goal is to improve your oral health without undue risk to your health in general.
If you would like more information on x-ray diagnostics and safety, please contact us or schedule an appointment for a consultation. You can also learn more about this topic by reading the Dear Doctor magazine article "X-Ray Frequency and Safety."
By Dental Solutions of Winter Haven
May 10, 2015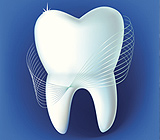 One of your teeth's best defenses against tooth decay is its hard, outer layer made of a mineral-rich substance known as enamel. This great protector, however, has an enemy — acid — from the foods and drinks we consume as well as the acid byproducts from bacterial plaque. A high acidic level in the mouth could lead to the complete erosion of enamel, leaving teeth more susceptible to decay.
When the acid level in the mouth rises, calcium and other minerals in enamel become soft and begin to slough off, a process called de-mineralization. But the body can reverse this process with the help of saliva, which can neutralize acid. Saliva also contains calcium that can bind to the tooth surface and help replace what was lost during de-mineralization — a process known as re-mineralization. Saliva can normally accomplish this in thirty minutes to an hour after eating.
Unfortunately, saliva's neutralizing power can be overwhelmed when there is too much acid present. This occurs when we ingest substances like sodas or sports drinks that are high in citric acid. Many of these same beverages also have a high buffering capacity that slows the neutralizing effect of saliva. Ironically, we can also interrupt re-mineralization if we brush our teeth too quickly after eating or drinking something acidic. The enamel has been softened by the acid and when we brush before re-mineralization we can actually brush away some of the enamel.
There are some steps you can take to help this natural process for maintaining a healthy pH balance in the mouth. First, limit your intake of acidic foods and beverages. Drink water for rehydration, or at least acidic beverages enriched with calcium. If you do drink an acidic beverage use a straw to reduce acid contact with teeth, try not to swish it around in your mouth, and try to drink it during mealtime. Finally, wait 30 to 60 minutes before brushing your teeth after eating or drinking something acidic.
Tooth enamel is a key component in maintaining healthy teeth. Protecting this prime defense against decay will pay you dividends for many years to come.
If you would like more information on enamel erosion, please contact us or schedule an appointment for a consultation. You can also learn more about this topic by reading the Dear Doctor magazine article "Dental Erosion."