Posts for tag: oral cancer
By Dental Solutions of Winter Haven
November 07, 2013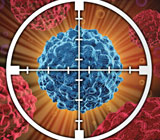 Oral cancer is a serious health problem, responsible for the death of about one person every hour, every day in the United States. It was once thought that folks over 40 were chiefly at risk for the disease. If present trends continue, however, younger people may soon form the majority of oral cancer patients. So, no matter who you are, it makes sense to recognize the risk factors, and find out what you can do to reduce your chances of getting the disease.
As in many other diseases, genetic factors play a role in determining whether an individual will develop oral cancer. At present, there's nothing we can do about these inborn traits. But there are several choices we can make that will lessen our risk of oral cancer. Most of these risky behaviors are associated with other types of cancer as well.
Moderate to heavy drinkers, and users of tobacco products of all types, are as much as 9 times more likely to develop the disease than non-users. Chronic exposure to the sun has long been associated with the development of cancers of the lip. And, because the sexually-transmitted Human Papilloma Virus (HPV) can lead to oral cancer, unsafe sexual behavior is a factor that's fast becoming a primary cause of the disease.
So if you need another reason to quit smoking, stop drinking excessively, wear sunscreen and practice safe sex — consider this your warning. But there's still more you can do to reduce your risk for oral cancer, and improve your general health as well.
Eating a plant-based, whole food diet doesn't just reduce your risk of getting oral cancer — it also makes you less likely to develop many other cancers, and various chronic conditions like heart disease. The exact mechanisms by which this happens aren't completely understood, but its effects have been documented in numerous studies.
Avoiding certain chemicals, like the nitrites often found in preserved foods, can reduce cancer risk. And the antioxidants you get by eating a balanced diet rich in fruits and vegetables can help protect your body from cancer-causing substances.
Finally, don't ignore regular cancer screenings. The early signs of oral cancer are difficult for many people to distinguish from common mouth sores — but we are trained to identify possible problem areas, and can schedule further tests if needed. You can get an oral cancer screening (a fast and painless procedure) at your regular dental checkup. And you always get your checkups on time — don't you?
If you have concerns about oral cancer, please contact us or schedule an appointment for a consultation. You can learn more in the Dear Doctor magazine articles "Oral Cancer" and "Diet and Prevention of Oral Cancer."
By Dental Solutions of Winter Haven
May 31, 2013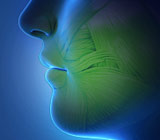 While oral cancer makes up only a small portion of annual cancer cases, they are nonetheless a critical situation for those patients who develop them. Because cancer lesions in the mouth are easily mistaken for other kinds of sores or overlooked as they develop, they're often not detected until the later stages of the disease. The lack of early detection is a major factor in a dismal overall survival rate for oral cancer of 58%, five years after treatment. On the other hand, oral cancer diagnosed in earlier stages of development boast a much improved survival rate — up to 80% after five years.
The most important factor for early detection is your own observations while performing oral hygiene. A lesion can occur anywhere in the oral cavity (the mouth) or the pharynx (back of the mouth and throat). Of particular concern are abnormalities that appear on the lips and on or around the tongue. These abnormalities may first look like cold or canker sores, ulcers or white patches. If they don't begin to diminish in a few days, then you should certainly contact our office for an oral cancer exam (this exam is also part of your routine office visit).
While there are a number of diagnostic screening tests, the best method for achieving an accurate diagnosis is a biopsy. We would remove a small sample of the abnormal tissue (if the area is large enough to begin with) and have it analyzed microscopically. If the abnormality is small, the complete abnormality would be removed so that if it was determined to be benign or in a pre-cancerous stage, we would have already treated your condition by removing the abnormal tissue. If, however, the sample returns positive for cancer and we were unable to remove it totally during the biopsy, then a course of treatment must be developed utilizing other specialists in dental and medical oncology.
You should also be aware that there are actions you can take to reduce your risk of developing oral cancer in the first place: protect yourself from too much sun exposure; moderate your intake of alcoholic beverages; refrain from any tobacco use (smoking and smokeless) or risky sexual activity; and eat a plant-based, whole food diet. These actions coupled with vigilance for early detection can make a difference in your oral health — it may even save your life.
If you would like more information on oral cancer, please contact us or schedule an appointment for a consultation. You can also learn more about this topic by reading the Dear Doctor magazine article "Oral Cancer."