Posts for tag: dental injury
By Dental Solutions of Winter Haven
November 12, 2014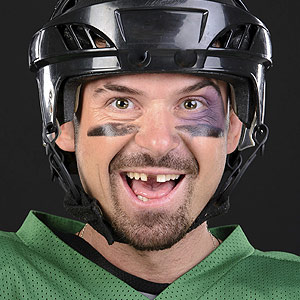 Contrary to what you might think, a knocked out tooth doesn't inevitably mean tooth loss. Time is of the essence — the shorter the interval between injury and replanting the tooth, the better the tooth's long-term survival. The longer the interval, on the other hand, the less likely the tooth can survive beyond a few years. That phenomenon is due to the mouth's natural mechanism for holding teeth in place.
The tooth root maintains its attachment with the jaw bone through an intermediary tissue known as the periodontal ligament. Tiny fibers from one side of the ligament securely attach to the tooth root, while similar fibers attach to the bone on the opposite side of the ligament. This maintains stability between the teeth and bone while still allowing incremental tooth movement in response to mouth changes like tooth wear.
While the ligament fibers will attempt to reattach to a replanted tooth's root, the longer the tooth is out of the socket the less likely the fibers will fully reattach. An "ankylosis" may instead form, in which the root attaches directly to the jaw bone without the periodontal ligament. In this situation the body no longer "recognizes" the tooth and begins to treat it like a foreign substance. In all but the rarest cases, the tooth root will begin to resorb (dissolve); at some point (which varies from patient to patient) the attachment becomes too weak for the tooth to remain in place and is lost.
Ideally, a knocked out tooth should be replanted within 5 minutes of the injury (for step-by-step instructions, refer to The Field-Side Guide to Dental Injuries available on-line at www.deardoctor.com/dental-injuries). Even if you pass the 5-minute window, however, it's still advisable to attempt replanting. With a subsequent root canal treatment (to remove dead tissue from the inner tooth pulp and seal it from infection), it's possible the tooth can survive for at least a few years, plenty of time to plan for a dental implant or similar tooth replacement.
If you would like more information on treatment for a knocked out tooth, please contact us or schedule an appointment for a consultation. You can also learn more about this topic by reading the Dear Doctor magazine article "Knocked Out Tooth."
By Dental Solutions of Winter Haven
April 20, 2013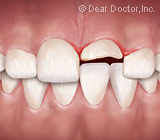 One went over the handlebars of his mountain bike. Another got an elbow going for a lay-up. For a third, it was that tricky maneuver on her new snowboard...
These are just a few of the ways that kids' teeth can be injured. (No doubt, parents can think of plenty more.) The good news is that modern dentistry offers more options than ever for treating the injury and restoring the appearance and function of the teeth.
Teeth that are fractured or dislodged are a serious condition that requires immediate, comprehensive treatment. The majority of dental injuries, however, are less severe: most often, they involve chipped teeth. If chips occur in the upper front teeth — as some 80% of dental injuries do — even small flaws can have a big affect on the appearance. And, especially in the teenage years, appearance can mean everything.
In many cases, small chips in the teeth can be repaired effectively using a procedure called "bonding." In this treatment, we use a tooth-colored material made by mixing a plastic matrix and a glass-like filler, which provides adequate strength and aesthetic qualities similar to the natural teeth. In fact, this composite material can be matched to an individual's tooth color so accurately that it's hard to notice any difference.
Composite resins can be successfully bonded to most healthy teeth — and they offer some advantages over other restoration methods, particularly for children and teenagers. The bonding procedure avoids making tiny "undercuts" in the natural substance of the tooth, while metal fillings need to "lock in" to the tooth's structure. This means that bondings generally require less tooth preparation, which usually makes bonding a quick and relatively easy method of restoration.
It's true that, over time, some bonded restorations may not stand up to the tremendous biting forces of the jaw as well as porcelain restorations — but in young people whose permanent teeth have large pulp (nerve) chambers, the removal of too much tooth structure could compromise the long-term health of the tooth. Later on, we can look at performing a different type of restoration.
If you have questions about cosmetic bonding or sports-related dental injuries, please contact us or schedule an appointment for a consultation. You can learn more in the Dear Doctor magazine articles "Repairing Chipped Teeth" and "An Introduction to Sports Injuries & Dentistry."
By Dental Solutions of Winter Haven
January 03, 2012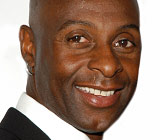 Athletic activity can boost your health, but many sports also carry some risk — especially to the teeth. This is something NFL wide receiver Jerry Rice well knows.
"Football can be brutal — injuries, including those to the face and mouth, are a common risk for any player," Rice noted in an interview with Dear Doctor magazine. In fact, Rice himself chipped a couple of teeth, which were repaired with crowns. "There wasn't a lot of focus on protecting your teeth in high school," Rice recalled.
You don't have to be a legend of the NFL to benefit from the type of high-quality mouthguard a dentist can make for you or your child. Consider that:
An athlete is 60 times more likely to suffer harm to the teeth when not wearing a mouthguard.
Mouthguards prevent an estimated 200,000 or more injuries each year.
Sports-related dental injuries account for more than 600,000 emergency room visits annually.
Each knocked-out tooth that is not properly preserved or replanted can cause lifetime dental costs of $10,000 to $20,000.
You and/or your child should wear a mouthguard if you participate in sports involving a ball, stick, puck, or physical contact with another player. Mouthguards should be used for practice as well as actual games.
It's also important to be aware that all mouthguards are not created equal. To get the highest level of protection and comfort, you'll want to have one custom-fitted and professionally made. This will involve a visit to our office so that we can make a precise model of your teeth that is used to create a custom guard. A properly fitted mouthguard is protective, comfortable, resilient, tear-resistant, odorless, tasteless and not bulky. It has excellent retention, fit, and sufficient thickness in critical areas.
If you are concerned about dental injuries or interested in learning more about mouthguards, please contact us today to schedule an appointment for a consultation. If you would like to read Dear Doctor's entire interview with Jerry Rice, please see "Jerry Rice." Dear Doctor also has more on "Athletic Mouthguards." and "An Introduction to Sports Injuries & Dentistry."