Posts for tag: antibiotics
By ental Solutions of Winter Haven
August 12, 2020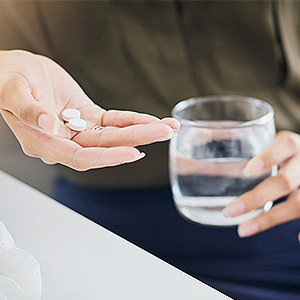 Like the rest of healthcare, antibiotics have transformed dentistry. Advanced oral infections that once eluded successful treatment are routinely stopped with the use of these "wonder drugs." But their overuse over the years has given rise to dangerous "superbugs" resistant to many antibiotics.
Antibiotics are one of the 20th Century's most significant healthcare achievements. Drugs like penicillin played a major role ending the global threat of tuberculosis, cholera and bacterial meningitis. Over the last few decades, more antibiotics have been developed to defend against an even wider array of bacterial dangers.
But along the way doctors and dentists began prescribing antibiotics for all manner of illnesses including viral infections like colds or flu for which they're less effective. They've also been increasingly used as a preventive measure, including inclusion in animal feed to fight disease.
But our tiny biological nemeses are adaptable. As bacterial strains come in contact with greater amounts of antibiotics, individual bacterium that survive transmit their resistance to subsequent generations. This can produce new strains like Staphylococcus aureus (MRSA) that are resistant to methicillin and other common antibiotics that once contained them.
There's deep concern that these new resistant strains, often recent incarnations of old diseases once thought defeated, will lead to higher rates of sickness and death. Increasing resistance could also make common procedures like those performed by dentists and oral surgeons, much riskier to undertake.
To combat this, pharmaceutical companies are racing to create new drugs to compensate. Recently, they've received an encouraging sign of hope in this battle from an unlikely source: viruses. Researchers in Tel Aviv, Israel have discovered an antagonistic protein to bacteria among a group of viruses called bacteriophages. The protein, injected into a bacterium, commandeers the cell's DNA function to aid virus reproduction, which kills the host.
In the words of one researcher, this makes these particular "enemy of our enemy" viruses our "friend." Although the discovery is still a long way from practical use in antibiotics, harnessing it in future drug versions could help pack a greater punch against resistant bacteria.
In the meantime, providers and patients alike must practice and advocate for stricter protocols regarding the use of antibiotics. The viability of tomorrow's healthcare is on the line.
If you would like more information on the use of antibiotics in dentistry, please contact us or schedule an appointment for a consultation.
By ental Solutions of Winter Haven
June 24, 2018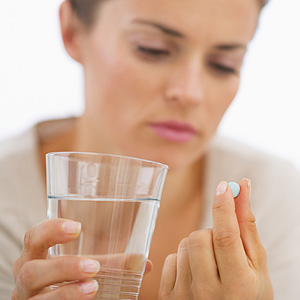 It's hard to imagine, but little more than a century ago today's "minor" bacterial and viral infections were often deadly. This changed with the advent of antibiotics, drugs which kill disease-causing microbes. Decades after the development of penicillin and similar antibiotics, we routinely rely on them for treating infection. They're quite prominent in dental care in treating advanced forms of periodontal (gum) disease or reducing bacteria that cause tooth decay.
But the age of antibiotics may be in danger: their overuse in medicine and the food industry has led to the rise of resistant microbial strains — "superbugs" — that no longer respond to first line antibiotics or, in some cases, to second or third line drugs. The U.S. Center for Disease Control (CDC) estimates more than two million people annually will contract one of these superbugs of which more than 20,000 will die. If current practices continue, the growth of resistant strains (as well as allergic reactions among users of antibiotics) will increase. The answer is a more modified use of antibiotics.
For healthcare providers, this means adopting new protocols in which we attempt to prescribe antibiotics that specifically target an identified microbe (which we've determined through more rigorous diagnostic testing), and in limited amounts. We must also rein in the practice of antibiotic use in the food industry, routinely administered to livestock to prevent disease or to enhance growth. Many countries, including the U.S., are now moving toward a more limited practice in which only animals that are demonstrably sick receive antibiotics. This will limit their release into the greater environment, which is a contributing factor to growing microbial resistance.
Patients also play a role in the better use of antibiotics. We must first change the perception that antibiotics are a "cure-all" — the answer to every illness. It's also important for patients who've been prescribed antibiotics to complete the course of treatment, even if after a day or two they feel better; stopping antibiotic treatment prematurely increases the chances targeted microbes develop a resistance to that particular drug.
Altering our perception and use of antibiotics will require a tremendous effort for all of society. But making these changes will help ensure antibiotics continue to serve humanity as an important health benefit well into the future.
If you would like more information on the role of antibiotics in dentistry, please contact us or schedule an appointment for a consultation.