Posts for: May, 2019
By ental Solutions of Winter Haven
May 20, 2019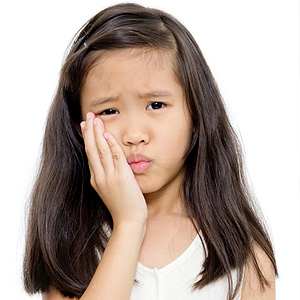 Even though a child's primary ("baby") teeth eventually give way, it's still important to treat them if they become decayed. Primary teeth serve as guides for the emerging permanent teeth — if they're lost prematurely, the permanent tooth may come in misaligned.
If the decay, however, affects the tooth's inner pulp, it poses complications. A similarly decayed adult tooth would be treated with a root canal in which all the pulp tissue, including nerve fibers and blood vessels, are removed before filling and sealing. Primary teeth, however, are more dependent on these nerves and blood vessels, and conventional filling materials can impede the tooth's natural loss process. It's better to use more conservative treatments with primary teeth depending on the degree of decay and how much of the pulp may be affected.
If the decay is near or just at the pulp, it's possible to use an indirect pulp treatment to remove as much of the softer decay as possible while leaving harder remnants in place: this will help keep the pulp from exposure. This is then followed with an antibacterial agent and a filling to seal the tooth.
If the pulp is partially exposed but doesn't appear infected, a technique called direct pulp capping could be used to cover or "cap" the exposed pulp with filling material, which creates a protective barrier against decay. If decay in a portion of the pulp is present, a pulpotomy can be performed to remove the infected pulp portion. It's important with a pulpotomy to minimize the spread of further infection by appropriately dressing the wound and sealing the tooth during and after the procedure.
A pulpectomy to completely remove pulp tissue may be necessary if in the worst case scenario the pulp is completely infected. While this closely resembles a traditional root canal treatment, we must use sealant material that can be absorbed by the body. Using other sealants could inhibit the natural process when the primary tooth's roots begin to dissolve (resorb) to allow it to eventually give way.
These all may seem like extraordinary efforts to save a tooth with such a short lifespan. But by giving primary teeth a second chance, their permanent successors will have a better chance of future good health.
If you would like more information on treating decay in primary teeth, please contact us or schedule an appointment for a consultation. You can also learn more about this topic by reading the Dear Doctor magazine article "Root Canal Treatment for Children's Teeth."
By ental Solutions of Winter Haven
May 10, 2019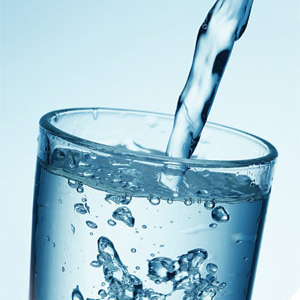 Fluoride is a critical weapon in the war against tooth decay. But this natural chemical proven to strengthen tooth enamel has also aroused suspicion over the years that it might cause health problems.
These suspicions have led to rigorous testing of fluoride's safety. And the verdict from decades of research? We've found only one verifiable side effect, a condition called enamel fluorosis. Caused by too much fluoride present in the body, enamel fluorosis produces white streaks and patches on teeth, and can develop into darker staining and pitting in extreme cases. But other than having an unattractive appearance, the teeth remain sound and healthy.
Fortunately, you can reduce the risk of fluorosis by limiting fluoride exposure to within recommended limits. Fluoride can show up in processed foods and other substances, but the two sources you should focus on most are oral hygiene products and fluoridated drinking water.
Dentists highly recommend using toothpaste with fluoride to fight tooth decay. But be careful how much your family uses, especially younger members. An infant only needs a slight smear of toothpaste on their brush for effective hygiene. At around age 2, you can increase the amount to about the size of a vegetable pea.
As to drinking water, most utilities add fluoride to their supply. If yours does, you can find out how much they add by calling them or visiting cdc.gov ("My Water's Fluoride"), where you can also learn more about recommended levels of fluoridation. If you think it's excessive, you can switch to water labeled "de-ionized," "purified," "demineralized," or "distilled," which contain little to no added fluoride.
Even if your fluoridated water is within recommended levels, you may wish to take extra precautions for infants nursing with formula. If possible, use "ready-to-feed" formula, which usually contains very low amounts of fluoride if any. If you're using the powdered form, use only water with the aforementioned labeling for mixing.
Before making any drastic changes that might affect your family's fluoride intake, consult with your dentist first. And be sure you're keeping up regular dental visits—your dentist may be able to detect any early signs of fluorosis before it becomes a bigger problem.
If you would like more information on maintaining the proper fluoride balance with your family, please contact us or schedule an appointment for a consultation. You can also learn more about this topic by reading the Dear Doctor magazine article "Tooth Development and Infant Formula."