Posts for: November, 2017
By ental Solutions of Winter Haven
November 23, 2017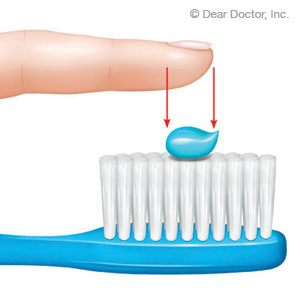 Since the 1950s fluoride has played an important role in the fight against tooth decay as an additive to hygiene products and many public water supplies. But although a proven cavity fighter, some have questioned its safety over the years.
To date, though, the only substantiated health risk from fluoride use is a condition known as enamel fluorosis, which occurs when too much fluoride is ingested during early tooth development as the mineral embeds in the tooth structure. Fluorosis can cause changes in the enamel's appearance, ranging from barely noticeable white streaking to darker visible staining and a pitted texture.
Fluorosis is primarily a cosmetic problem and not a serious health issue. The staining on otherwise sound teeth, however, is permanent and more severe cases may require extensive bleaching treatment to improve appearance. The best strategy is to prevent fluorosis by monitoring and limiting your child's fluoride intake, until about age 9.
Tooth decay is a more serious condition than fluorosis so we're not advocating you eliminate fluoride but that you keep your family's intake within safe levels. The first step is to determine just how much that intake is now, particularly if you drink fluoridated water. If you have public water, you may be able to find its fluoridation level online at apps.nccd.cdc.gov or call the utility directly.
You should also be careful about the amount of toothpaste your child uses to brush their teeth. Children under two need only a trace (a "smear") on the brush, and children between the ages of 2 and 6 a pea-sized amount. And, they should brush no more than twice a day.
Another possible concern is infant formula, especially mixable powder. While the formula itself doesn't contain fluoride, water mixed with it may. If you live in an area with increased fluorosis risk, consider breast-feeding (breast milk has little fluoride), using ready-to-feed formula, or mixing powdered formula with bottled water labeled "de-ionized," "purified," "demineralized" or "distilled."
We'll be glad to help assess your family's current fluoride intake and advise you on making adjustments to bring it into normal ranges. Taking in the right amount of fluoride assures you and your children receive the most benefit and protection from it, while avoiding future smile problems.
If you would like more information on managing your family's fluoride intake, please contact us today to schedule an appointment for a consultation. You can also learn more about this topic by reading the Dear Doctor magazine article "Tooth Development and Infant Formula."
By ental Solutions of Winter Haven
November 08, 2017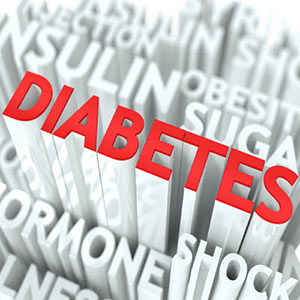 People with diabetes have special concerns when it comes to dental care. In fact, 1 in every 5 cases of total tooth loss is linked to this widespread health condition. November is National Diabetes month, so it's a good opportunity for us to answer some frequently asked questions about oral health and diabetes.
Q. Can I get a dental implant to replace a missing tooth even if I have diabetes?
A number of studies have shown that people with diabetes can be good candidates for dental implants, but there are some concerns regarding dental implant treatment, which involves minor surgery. Wounds tend to heal more slowly in people with diabetes, who are also more infection-prone than those without diabetes. In diabetic individuals with poor glucose control, research has also shown that it takes longer for the bone to heal after implant placement. We will take these (and other) factors into account when planning your implant treatment. However, in many situations even poorly controlled diabetes does not necessarily preclude dental implant treatment.
Q. I've heard people with diabetes have a higher risk for gum disease. Is that true?
Yes. Research shows that people with diabetes are more susceptible to periodontal (gum) disease, especially when their diabetes is poorly controlled. The reverse is also true: untreated periodontal disease can worsen blood sugar levels. So it's important to manage both of these inflammatory conditions. If you notice the early signs of gum disease, such as inflamed or bleeding gums, please bring this to our attention. Early gum disease (gingivitis) is much easier to treat than more advanced forms—which can eventually lead to tooth loss.
Q. If I have diabetes, how can I protect my oral health?
Keep doing your best to control your blood sugar levels with exercise and a healthy diet—and stick to an effective daily oral hygiene routine, which includes both brushing and flossing and coming in for regular dental checkups and cleanings. Make sure to let us know what medications you are taking and update us on any changes. If you notice any mouth sores, swelling or inflammation, bring this to our attention as soon as possible.
If you have additional questions about diabetes and oral health, please contact us or schedule an appointment for a consultation.