Posts for: August, 2017
By ental Solutions of Winter Haven
August 17, 2017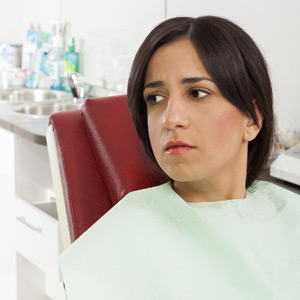 We always look forward to seeing our patients, but not all of you look forward to seeing us! If you're one of them, don't worry — we don't take it personally. Dental anxiety prevents many people from seeking the care they require to restore or maintain a healthy smile.
But if dental problems are allowed to progress, they can affect not only the beauty of your smile and health of your mouth, but your overall wellness, too. Infection can travel from the mouth to other areas of the body, and dental disease exacerbates chronic health conditions like heart disease or diabetes.
Overcoming Apprehension
Fear should never be an obstacle (in the immortal words of President Franklin Roosevelt, "…the only thing we have to fear is fear itself…"). And fortunately there are some safe options for those of us who can't get past our anxiety when it comes to dental care:
Oral Sedation. A sedative medication can be prescribed that you take by mouth approximately an hour before your dental visit to minimize anxiety and promote relaxation.
Intravenous (IV; "intra" – inside, "venous" – vein) Sedation. If oral sedation isn't entirely effective in facilitating treatment, then a medication combining a sedative for relaxation and a pain-blocking anesthetic can be delivered through or small needle or catheter that is gently inserted into a vein. This is referred to as "conscious sedation" because you are in a semi-awake state during which you are able to respond to verbal direction. It takes effect quickly, and you can come out of it quickly. However, you may not remember much about your procedure. It is very different from general anesthesia during which you are completely unconscious.
Safety First
Dentists who offer IV sedation receive extensive training after which we must pass an exam and apply for a special permit that we maintain through continuing education. We carefully screen patients for eligibility and monitor you throughout so you can rest easy before, during, and after your procedure.
If you would like more information about sedation in dental care, please contact us or schedule an appointment for a consultation. You can also learn more about the subject by reading the Dear Doctor magazine article "Oral Sedation Dentistry."
By ental Solutions of Winter Haven
August 02, 2017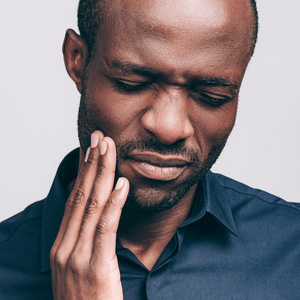 Chronic jaw pain and limited jaw mobility are two common symptoms of a group of conditions known as temporomandibular joint disorders (TMJD or TMD). Several effective treatments have developed over the years, despite the fact that the underlying causes for TMD remain an elusive quarry for medical researchers.
But we may now have a promising new lead in understanding TMD: a possible link between it and other systemic inflammatory diseases. In recent study researchers interviewed over 1,500 people with TMD about various aspects of their lives. Nearly two-thirds reported at least three or more other inflammatory health conditions like fibromyalgia, chronic headaches or rheumatoid arthritis.
These statistics suggest a relationship between TMD and these other conditions. Further exploration of these possible links could result not only in a greater understanding of TMD but better treatment strategies for it and the other related conditions.
In the meantime, though, what can you do if you're currently dealing with TMD?
As of now the approaches with the best results continue to be conservative, non-invasive techniques we've used for several years. Thermal therapies like hot or cold compresses to the jaw area, for example, are quite effective in providing pain relief, and muscle relaxant drugs have proven beneficial for improving jaw mobility.
More radical approaches like jaw surgery have also come into prominence. But there's a caveat here: a significant number of people find their conditions don't improve or may even worsen. In the study previously mentioned, only 38% of respondents who had undergone jaw surgery saw any range of improvement (from slight to significant); by contrast, 28% indicated no change in symptoms and 46% said they were worse off.
It's important, then, that you thoroughly discuss your condition with your dentist, verifying first that you have TMD.  Together you can develop a treatment plan to relieve pain and restore jaw function. If your dentist or surgeon suggests surgery, consider seeking a second opinion before choosing this more radical approach.
Hopefully, further research into the causes and relationships of TMD with other health conditions will yield still better treatments. In the meantime, you may still find relief and improve your quality of life with the proven techniques available now.
If you would like more information on treatments for chronic jaw pain, please contact us or schedule an appointment for a consultation. You can also learn more about this topic by reading the Dear Doctor magazine article "Chronic Jaw Pain and Associated Conditions."